Tim Baskerville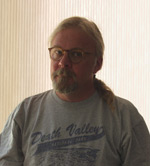 Tim Baskerville received a BFA in photography from the University of San Francisco and has been photographing at night for over twenty-five years. He curated the original Nocturnes exhibition in 1991 and founded the subsequent critically acclaimed Web site in 1996. Baskerville has written articles about night photography for Photo Metro magazine, and his work has received many awards and has appeared in numerous publications and exhibitions in the United States and abroad. He currently teaches night photography at UC Berkeley Extension, UC Santa Cruz, and the College of Marin. Additionally, he conducts an annual photographic workshop in Western Ireland.
Presidio of San Francisco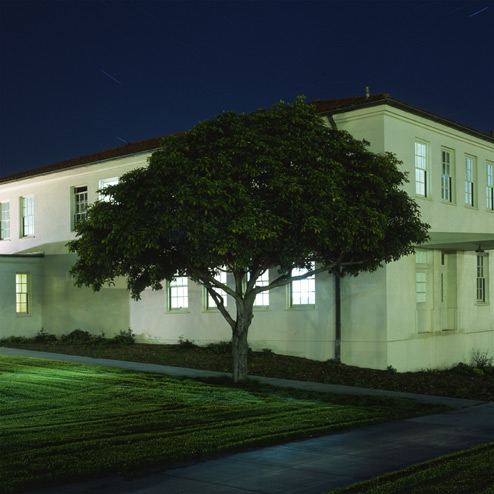 Green foliage sucks up light, but cross lighting helped to bring out both the color and texture of details that were otherwise hard to capture around Building 220 of the Presidio in San Francisco. A flashlight was used at opposing 45-degree angles to create the lighting effect on the tree and lawn.
© Tim Baskerville
Camera: Hasselblad 500C/M, Lens: 80mm, Aperture: f/8
Exposure: 10 minutes, Film: Fujichrome 64 tungsten, Lighting: ambient urban light, flashlight