Mark Jaremko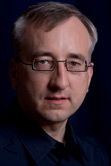 Photo Credit © Joanne Quan
Mark Jaremko's interest in photography began during his childhood in Toronto when he received a Kodak Brownie Hawkeye from his father. In recent years, his focus has been on night photography in urban and industrial settings. He is fascinated by the interplay of static and moving objects and how meaning is conveyed by color as well as composition. He photographs at all times of the day but is most drawn to night scenes evoking tranquility, loneliness, and isolation. He is attracted by the peaceful and secluded nature of the night, and his goal is to capture this mood in his photographs.
Distant City Over Water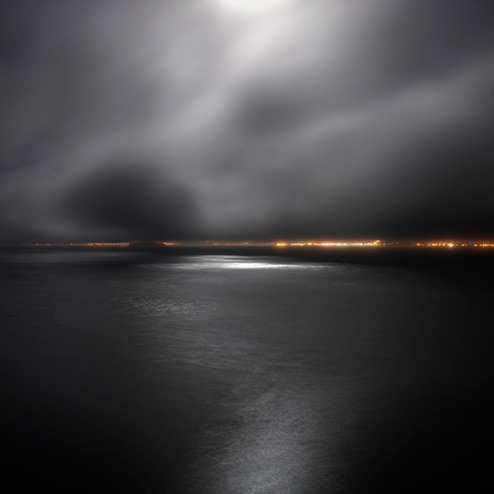 In this distant view of San Francisco from Marin County's Fort Baker, the clouds were moving very fast with a rolling fog coming off the ocean. The atmosphere in flux required about thirty exposures at different camera settings in order for Jaremko to nail the shot. The fast moving clouds limited options for exposure time. There was not enough light for exposures of 2 seconds or less even at ISO 400. Given the circumstances, Jaremko's best alternative was to open the aperture to its widest f-stop and set the ISO to the highest level he could tolerate without adding excessive noise. His selection of ISO 200 resulted in an 8-second exposure time. Although shooting at an ISO of 100 would have been greatly preferred, doubling the exposure time to 16-seconds would have reduced definition in the clouds. Jaremko added data to shadow areas and stretched the highlights in post-production to further enhance the final result.
© Mark Jaremko
Camera: Canon EOS-1Ds Mark II, Lens: 24-70mm zoom at widest setting, ISO: 200,
Aperture: f/2.8, Exposure: 8 seconds