Lynn Saville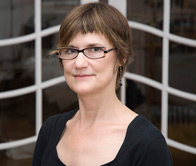 Photo Credit © Philip Fried
Lynn Saville is an urban landscape photographer working primarily at twilight, night, and dawn. Her book Acquainted with the Night was published by Rizzoli in 1997. Saville's photographs are represented by Yancey Richardson Gallery in New York. Her work is exhibited internationally and collected in museums in Europe and the United States. Awards include a fellowship from the New York Foundation for the Arts and a grant from the New York State Council of the Arts. She is a member of the teaching faculty of the International Center of Photography and New York University.
Columbus Circle from Above, New York, NY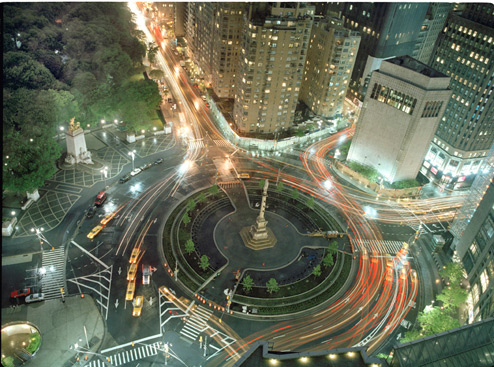 Commissioned by the Central Park Conservancy to photograph the park, Lynn Saville sought out a friend with an apartment in the area. In addition to completing the work for her client, she scored this aerial view of Columbus Circle in New York from a spectacular vantage point.

© Lynn Saville
Camera: Bronica 6x4.5, Lens: 45mm, Aperture: f/16
Exposure: 5 seconds, Film: Fuji NPH 400