Christian Waeber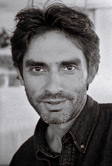 Photo Credit © Linda McCausland
Christian Waeber was born in Switzerland and moved to Boston in 1993. He wears two hats: As a medical researcher, he uses techniques that rely heavily on photography and imaging. This led him early on to explore the potential of the photographic medium for fine art purposes. As a photographer, he specializes in night, architecture, and figure photography. He is best known for his large-format night photographs of Boston's Big Dig. His work has been shown in numerous solo and group shows and has recently been featured in View Camera, Preservation Magazine, and Art-Photo-Akt.
Central Artery Project, Twisted Signs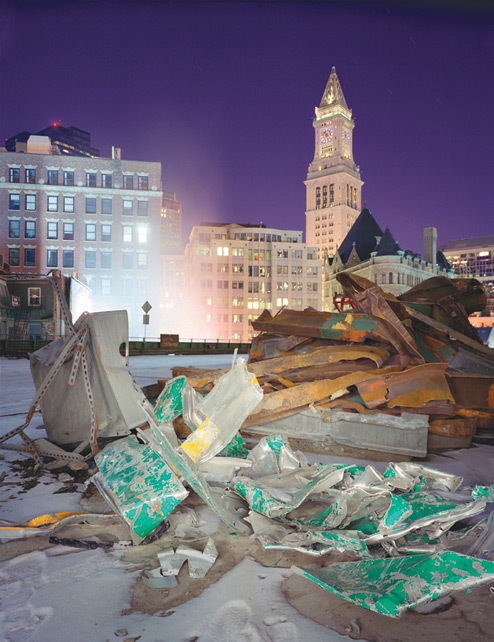 Added light is usually most effective when the light source comes from far off camera at a 90-degree angle, but in this situation, reflective materials on the road signs picked up a lot of light when briefly illuminated with a flashlight close to the camera axis. Christian Waeber added fill to the rest of the scene with a flashlight and silver reflector for about a minute.

© Christian Waeber
Camera: Ebony Wide 45, Lens: Nikkor 90mm F4.5, Aperture: f/16
Exposure: about 10 minutes, Film: Fujicolor NPL 400, Lighting: flashlight and silver reflector