Jill Waterman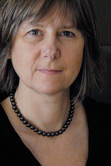 Photo Credit © Julia Smith
A photographer, editor, writer, and educator based in New York since 1985, Jill Waterman has specialized in night photography since the early 1980s. Her photographic projects include Nightscapes, a series of long-exposure color photographs, and The New Year's Eve Project, an ongoing and international documentation of this annual celebration. Waterman's photographs have been exhibited and collected internationally and have received extensive media coverage including a January 2003 interview with Katie Couric on NBC's The Today Show. She works for PDN Custom Media & Events as editor of the ASMP Bulletin and PDNedu, as well as on other education and events projects.
Red Barn in the Mist, New Paltz, NY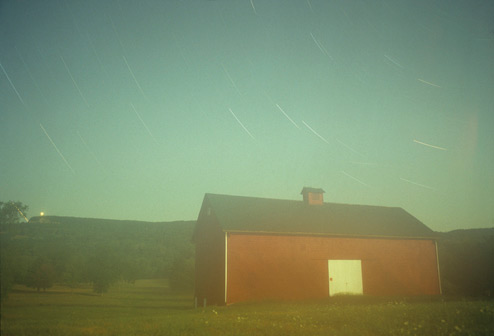 The atmosphere was clear and dry when this exposure began on a bright moonlit night. Once the shot was well underway, a mist rose from the valley to cover the ground with an impenetrable blanket of white, just below the height of the tripod. Above this line of mist, the atmosphere remained crystal clear. The effect of the increased humidity level recorded on film with a uniform soft focus effect, which was very different than how the scene looked to the eye.

© Jill Waterman
Camera: Nikon FE, Lens: Nikkor 50mm, Aperture: f/5.6,
Exposure: 1 – 2 hours, Film: Kodak Lumiere X